02decAll DayGloucester Winter Weekender 2018Free classic Christmas Film Festival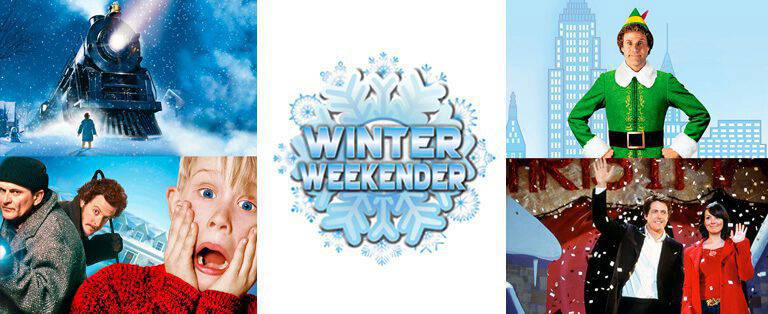 Event Details

We're delighted to be presenting four classic Christmas films at FREE SCREENINGS in Kings Square in our home city of Gloucester on Sunday 2nd December, in association with Gloucester BID. A special, pop-up festive winter pavilion is being built in the square for screenings of The Polar Express (U) at 12noon, Home Alone (PG) at 2.15pm, Elf (PG) at 4.30pm and Love Actually (15) at 7pm.

The day previous, Saturday 1st December, there'll be free live music and street acts in the pavilion, including fabulously festive performances from The Choir Factor, Letitia George, The Strays, Mark Walby Music and our headliner the mighty Thrill Collins.

For further information and updates in the run up to the event, check out the Facebook page: https://bit.ly/2JTZGiK

Venue Information

100 free deckchairs will be available for each screening on a first come, first served basis. There will be a limited number of picnic benches and standing room for a further 100 people behind the deckchairs. The screening area will be opened to the public 30 minutes before the start of each film, and all viewers must vacate their seats after each film, at the discretion of event staff and subject to demand.

You are welcome to bring your own food and drink to the screenings, however please don't bring any glass bottles/cups. You are not permitted to bring your own alcohol to the screenings. A whole range of cafes, restaurants, coffee shops and bars are located around the screening area. Please dispose of your own litter responsibly.

The screenings will take place underneath a winter pavilion tent which has a covered roof but is open at the sides. Therefore we suggest you wear warm, suitable clothing and bring your own blankets. Screenings will continue regardless of weather, but if it rains, those sitting towards the sides or rear may get wet.

Please be aware that film certificates apply to these screenings. The Polar Express is rated U, Elf and Home Alone are rated PG and Love Actually is rated 15. No one under the age of 15 may attend this screening.

Under 16s must be accompanied by an adult at all times. No children are to be left unaccompanied at the screenings.
Venue Opening Times
The Polar Express (U) at 12noon, Home Alone (PG) at 2.15pm, Elf (PG) at 4.30pm and Love Actually (15) at 7pm. Gates open 30 minutes before each screening.